Playing with Fire: Meet Chef Tony Biggs
Written by
The Cookbook Creative
Chef Tony Biggs is a culinary entertainer who loves to play with fire. Literally. In this edition of Postcards from the Kitchen, he describes blocking off the streets of Nashville to cook 6-foot paellas, his trips to Spain and Italy, and his fascination with the new Josper Grills. He also tells us about meeting Chef Dario Cecchini, who he claims is the greatest butcher in the world, and his extraordinary visit to the renowned restaurant, Etxebarri in Spain's Basque country. He's a storyteller and works magic on a thick, juicy steak. Meet Chef Tony Biggs.
Food Brings People Together
When you interview a man known for his culinary shenanigans, you never know what story may be waiting around the next curve. When Certified Angus Beef hosted its annual conference in Nashville, Tennessee, Tony took over the whole street, cooked two six-foot paellas in the middle of downtown Nashville, and drew a crowd. "Food brings people together whether they know you or not," says Tony. "It's like the universal language of love. I truly believe that, you know."
He's a man who knows this from experience. He's worked all around the world and has met new friends eating sushi in Japan and breaking shrak bread in the middle east. He says, "When you break bread with someone, you really learn about them and their culture."
The Cookbook Creative is all about food travel, and we wanted to hear Tony's tips for exploring cultures beyond the typical tourist experience. "I'm not big on tours or tour buses," says Tony, "unless I'm in Japan, because Japan is really amazing. Their tour buses are a luxury experience. They have, they have drinks. They have food. You can go in deep into Japan and have a wonderful experience. But we like to skip the tour buses and just get lost in the neighborhoods."
Tony and his wife recently took a two-week trip to Spain and Italy, and they relied heavily on Rick Steve's Guidebook to plan their trip. "We went on a shoestring budget, he says. "We did a lot of research on food, right? We wanted to eat in the right places. We wanted value for our money. So what did we look for? We looked for the best pizza in Naples, right? We looked for prosciutto. We love burrata cheese."
Touring in Spain
They visited a burrata production facility north of Naples, which made cheese, yogurt, sauces for pastries, and served up a 5-star experience. And then they were off to El Chigre restaurant in Barcelona. "They've got amazing food," says Tony. "The chefs are wild. There's a two-hour wait outside, but people from all over the world are there!"
Next, he scored a brand new Josper Grill (or two) and brought them back to the Certified Angus Beef culinary center.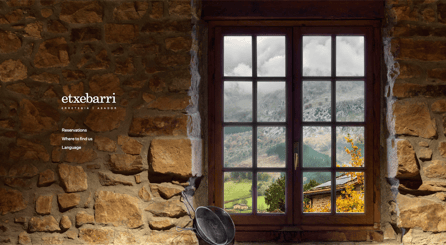 When they fired up the grills at their annual conference in Las Vegas, his team set a record, cooking 70 tomahawk steaks in just two hours.
Their next stop? Extabari. "It's the third best restaurant in the world," says Tony. "You have to fly into Bilbao, Spain, and drive 45 minutes to the village in Spain's Basque country. We had a 12 course meal and it took five hours."
Touring in Italy
Tony and his wife met up with his childhood friend who took them straight to a gelato making class in the middle of Florence. "We learned how to make gelato with Anthony," he says with an Italian accent and flourish of the hands. "You know, An-tho-ny."
Along the way, they relied on Airbnb accommodations. They were less expensive and offered an instant connection with the lovely residents who owned them. Those are the people who can steer you away from the tourist traps and help you discover the best panini in Italy, or the best focaccia bread in Florence.
After a stay in Florence, it was time to visit the world-famous butcher Dario Cecchini. (If you want to see Chef Dario in action, check out his Netflix episode of Chef's Table.) They stopped at Chef Dario's food truck first, overlooking the vineyards of Chianti and spent some quality time with a Harley Davidson International Bike Team. "They were lovely!" says Tony. "We just kind of fit in!" (Of course he did!)
Tony presented Chef Dario with a Certified Angus Beef Damascus steel knife, and then he and his wife made their way to the 40-seat chef table above the butcher shop. "Picture a long chef's table" says Tony, "with about 30 people sitting at it. We had bread, we had olive oil, we had crudités, carrots, celery...and then here comes all the meat. A steak tartare, a porterhouse. It just kept on coming." And then as if that wasn't enough, Chef Dario serenaded the group with songs from Dante.
It was interesting to hear that Tony's only critique was that some of the meat was on the rare or raw side, which is a common Italian preference. "I like medium rare and medium steak," says Tony. "If you eat it too rare, the inner muscular fat's not melting and you don't get all the flavor. You need to cook it about medium to medium rare so you taste those juices."
In Naples, Tony gave the pizza mixed reviews. "They said it was the greatest pizzeria in the world," he says with a shrug. "Okay. I liked it. Was it the best in the world? I've had better in New Haven, Connecticut. I'll be honest with you. Patsy's. Frank Pepe's. I've had some good pizza in America."
Friendly Words of Advice
What does it take to discover the world through food? "I think you really have to travel," says Tony. "It's a must. You have to understand how food is really made. There's little secrets, you know, from our grandmas, and you got to find those little secrets, right? You got to find those little nuggets. That's how you become a respectable chef."
Tony's first cookbook was Jacques Pepin's La Technique, which he loved, because it was the first gourmet cookbook that had pictures showing how to make things like souffles step by step."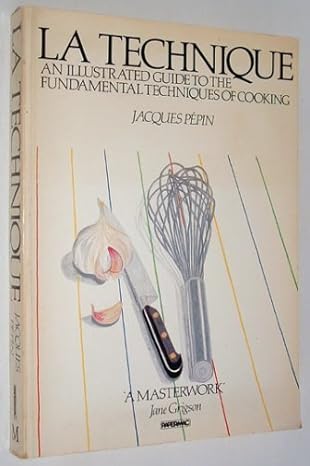 He admits to lots of food failures among the successes. "That's how you learn," he says. "Failing is learning, right? If you fail at a recipe, you don't give up. You make it again and again and again and again and again, right? You know, I'm still trying to master a great pizza dough. I got a good one. I think I have a great one. But I don't think it's like Sally's or Frank Pepe's. I still want to achieve greatness in a pizza crust."
About Certified Angus Beef
Tony is the culinary director for Certified Angus Beef and has been with the brand for about 10 years. Based in Wooster,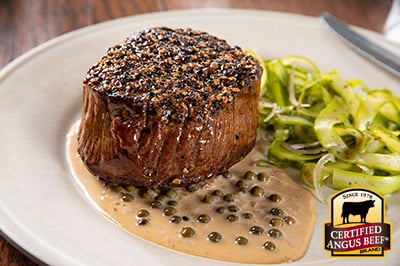 Ohio, their culinary center is only open to their culinary partners, executive chefs, restaurants, cruise companies, or five-star hotels affiliated with the brand. "We're good at marketing," says Tony. "We help our partners make money with beef. We have an extraordinary chef team of six and each of us brings a different skill set to the table."
This is Prehistoric
Tony was inspired by Francis Malman, another Chef who appears on the Netflix series Chef's Table. "He was like a Michelin star chef in Europe," says Tony. "And he said, you know what? I'm going back to my roots. I'm going to cook with fire. And I was like, I gotta be doing this. This is prehistoric."
Obsessed with flames, Tony had visions of setting up a rotisserie grill on the beaches of Maui. Tony reached out to a friend in Austin and asked for a custom Tarasco grill design. "And he did it! says Tony. "We took the rotisserie down to Maui and we put a 300 pound a side of beef and we roasted it all day. You would not believe the folks that I met. I met NFL stars. I met people from all around the world. They wanted a picture with me and that side of beef. It was like that side of beef was a celebrity. The love of food captures everybody's imagination."
Need tips for a luscious steak? Here are seven steps from Tony:
Buy a beautiful cut of meat, two to two and a half inches thick.

Season the steak with kosher salt and black pepper.

Grill the steak for three to five minutes on each side.

Use a thermometer inserted from the side to monitor the temperature.

Do not overcook the steak.

Let the steak rest under a foil tent before serving.

If you want to feel a little fancy, add a red wine reduction or béarnaise sauce, or finish it with a little butter and fresh rosemary and roasted garlic.
Speed Round Q&A with Tony
Q: What food do you never get tired of?
A: Pizza!
Q: What's your favorite cookbook ever?
A: Jacques Pepin, La Technique.
Q: What is the most underrated ingredient?
A: I don't think people use enough garlic.
Q: What kitchen gadget can you NOT live without?
A: I have a rice cooker and a panini machine that I love. I can't live without those two gadgets. My wife is from the Philippines and Filipinos always have the rice cooker on 24-7, right?
And then my panini machine. You plug it in, and it takes five minutes to warm up. You want a really quick grilled cheese sandwich? Bam.
Recipes to Share
Tony has too many recipes to count, and the best ones are on the Certified Angus Beef website. He also recommends downloading the Roast Perfect app, which can be a lifesaver during the holidays. The app has answers to questions about how long to cook a roast, how long to let a piece of meat rest before serving, how many pounds of meat are needed to serve a certain number of guests.
The Secret is Out
Pssst. Tony now has an agent and is working on a cookbook filled with recipes and stories. That's all we can say for now, but if you want to follow Tony on Instagram, you'll stay up to date on all the latest!
Chef Tony Biggs