If you love the idea of food tourism, just listen to Dr. Matthew Stone.
"I can remember with vivid detail the delicious cinnamon bun, the Korvapuusti, that I ate at a food market in Finland with my close friends. I remember the exact table I was sitting at the last time I had a deep-dish pizza at a restaurant in Chicago. I remember the lemon shake-up and the funnel cake at the Illinois State Fair of my youth. Powdered sugar on my hands, my face, my shirt, a cloud of powdered sugar all around me."
"Food creates story; food is story. It's the story of the tradition of the producers, of the recipes. It's a story of chefs and servers. It's the story of farming and of migration and of entrepreneurship, and when you travel, it becomes the story of you."
April 18 is World Food Travel Day, and we can't think of a better way to kick off our blog than to share Dr. Matthew Stone's talk on Food Tourism. It perfectly captures why we're hosting the Postcards from the Kitchen blog, and it's the best 6 minutes you'll spend this week.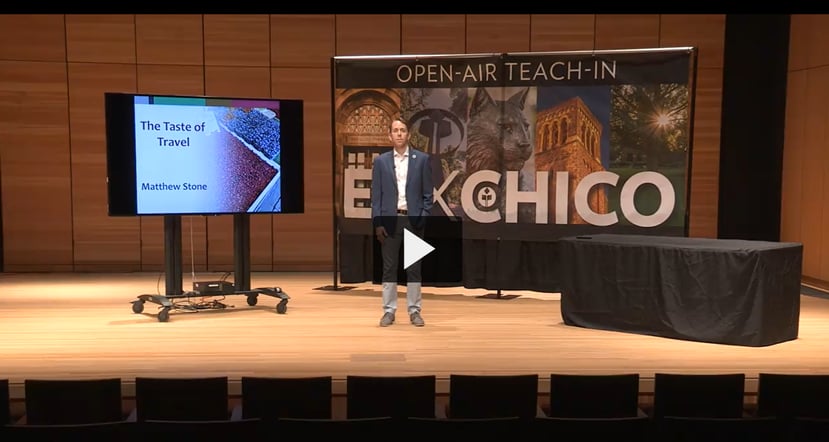 Dr. Matthew Stone's Food Tourism Talk at California State University, Chico CA
Food connects us to each other and that's why we created the Postcards from the Kitchen blog. This is a place where we can gather to discover each other's cultures and flavors; where we can share each other's stories and recipes. We can travel the world in food.
I invite you to share the journey!